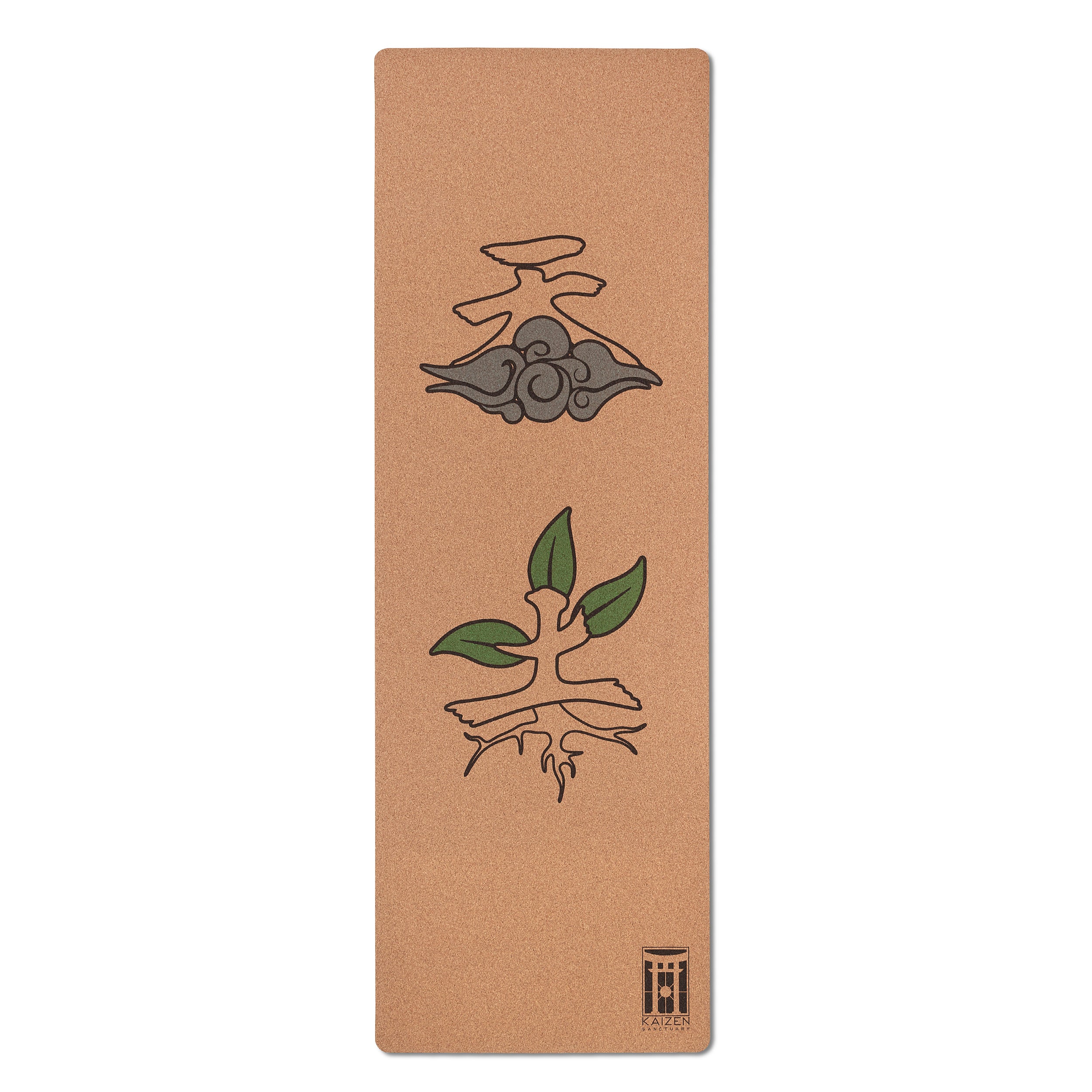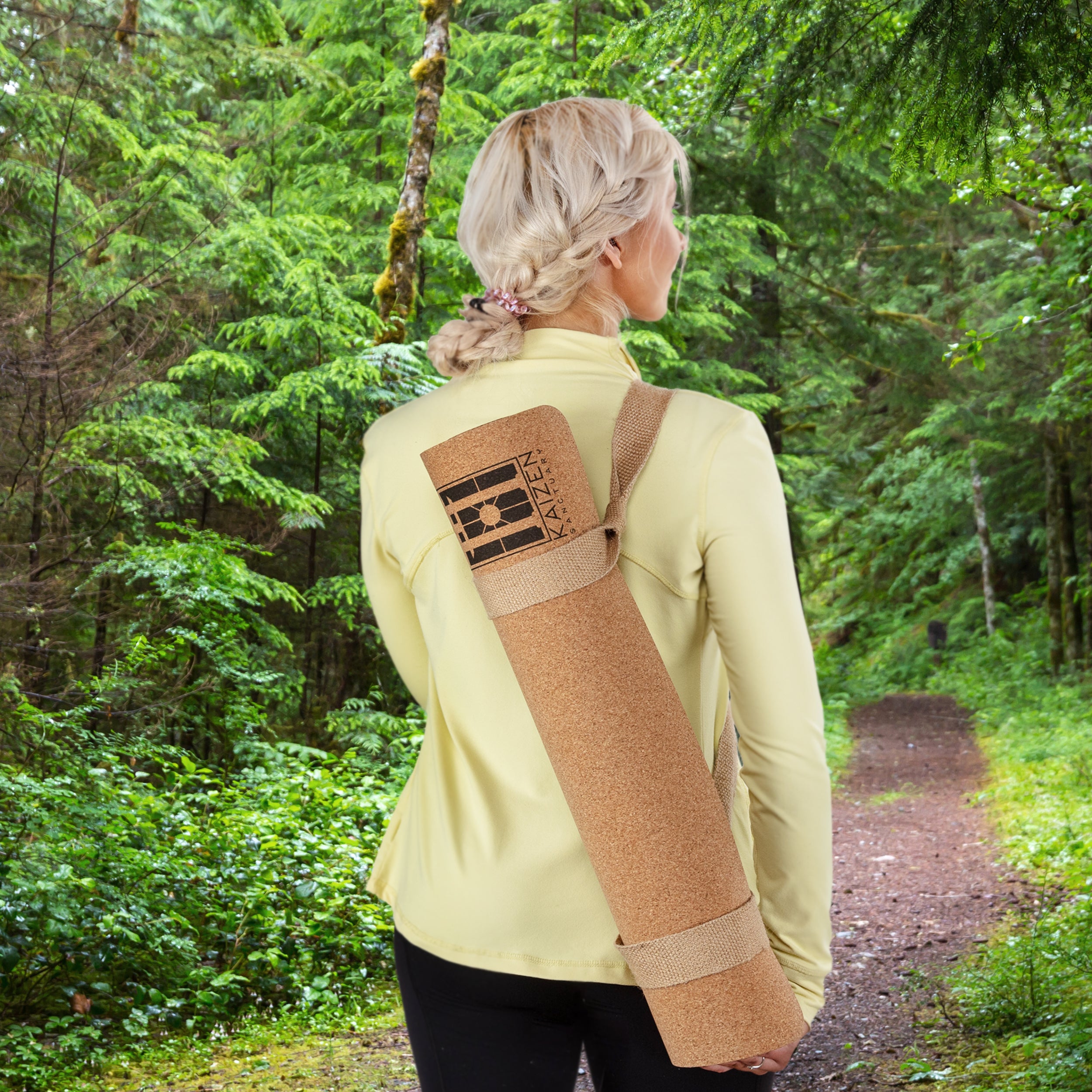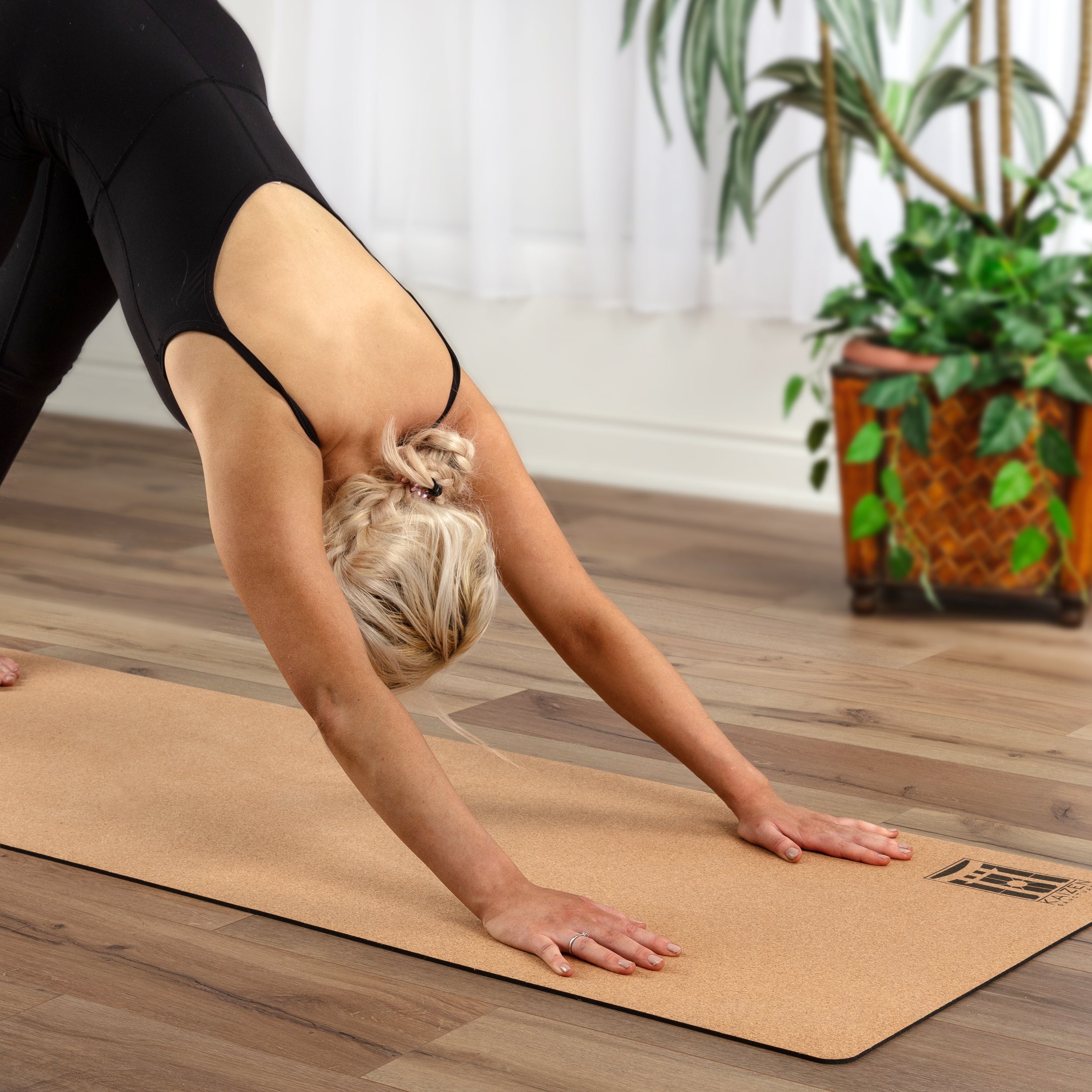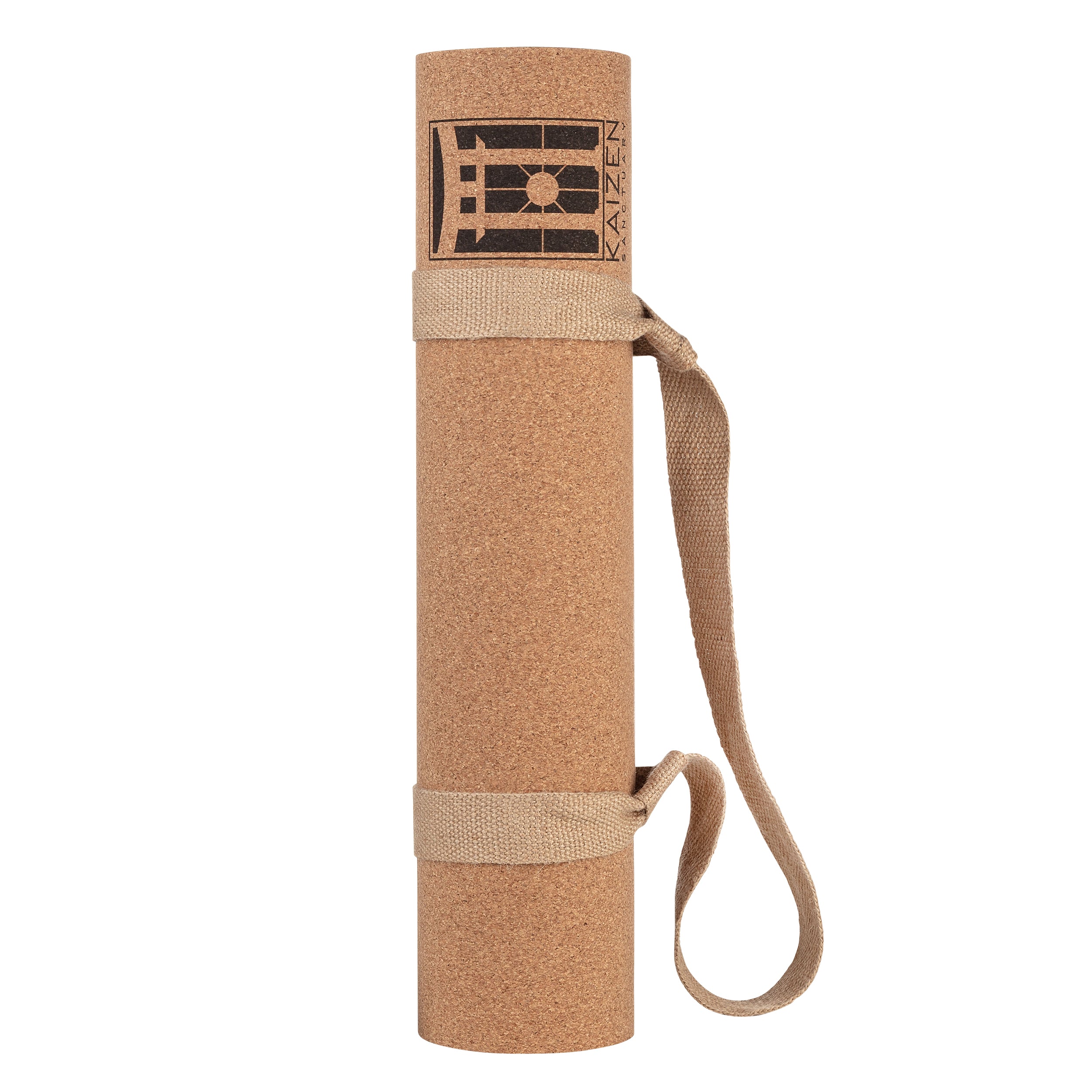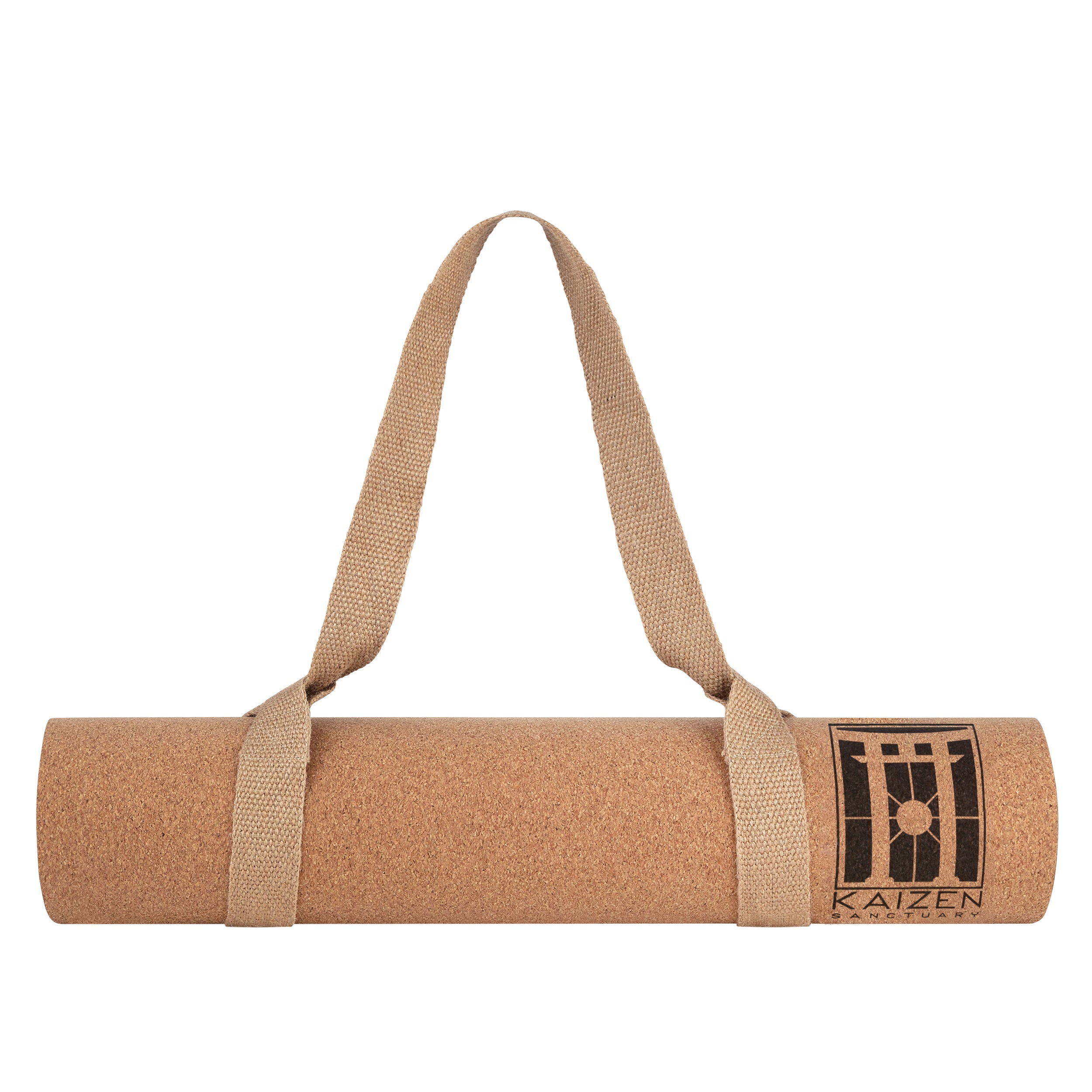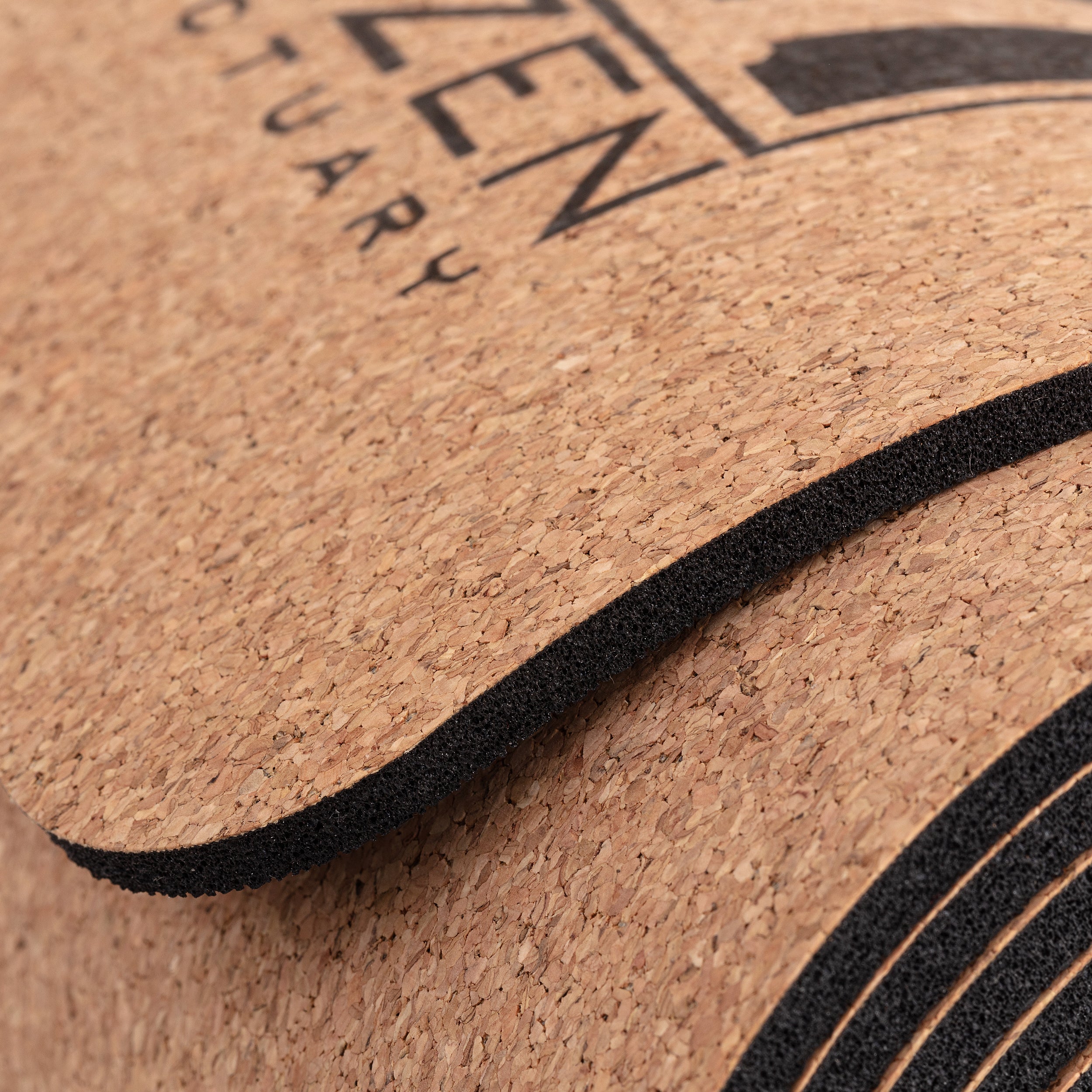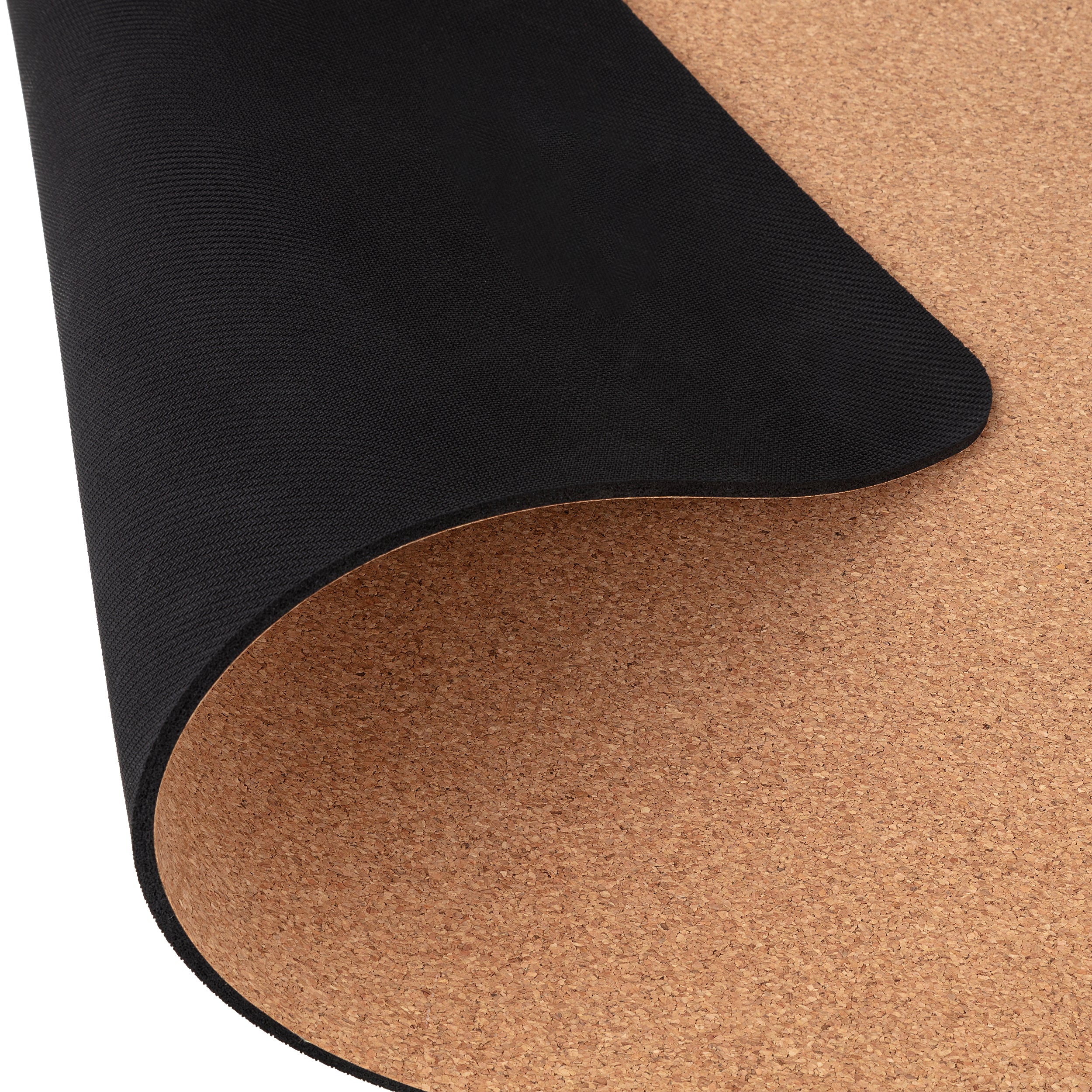 Heaven and Earth Cork Yoga Mat (3mm or 5mm)
The art on this mat depicts the kanji for heaven (天, pronounced 'ten') and earth (土, pronounced 'tsuchi'). The kanji for heaven can be seen floating freely on a blue cloud while the kanji for earth is rooted firmly into the ground with three green leaves sprouting from it. In nature, these two elements exist harmoniously and nurture each other. They teach us that we too can and should exist in harmony with nature. From a more human perspective, the art also represents balance in another way. The floating kanji for heaven inspires us to aim high, be free, and chase our dreams all the while being constantly reminded by the kanji for earth that despite all the success that we may achieve, we must always be humble and remain firmly grounded.
183cm x 61cm (72" x 24")
Weight

3mm mat: 2.0kg (4.4lbs)
5mm mat: 3.0kg (6.6lbs)

Ditch the towel! Superior grip makes this cork mat perfect for sweaty hands and hot yoga
Plant based and completely biodegradable, recyclable, and eco-friendly!
Free jute carry strap included
Sustainably harvested and produced
Naturally anti-microbial cork keeps the mat odour free
Natural rubber backing prevents the mat from moving around and helps it lay flat. Always.
Plastic free packaging
Completely vegan. No PVC, TPE, EVA, phthalates, heavy metals, or toxins.
Highly durable and built to last
Shipping and Returns
Shipping
Standard shipping is free! Standard shipping times are:

Canada: 2-12 business days
United States: 3-5 business days
For more details on shipping such as expedited shipping costs and times, please see our shipping policy.

Order Tracking
We will provide you with a tracking number in an email as soon as your order ships. Please keep an eye on your spam and other folders if you do not see the email in your inbox.
Returns
If you are not satisfied with your purchase for any reason, you can return it to us for a full refund at any time within 30 days, hassle free. For more details, please see our return policy.
Use and Care
Extend the Life of your Mat
- When done using, leave the mat cork side up to dry. Then roll it up.
- Before rolling the mat, let it dry completely.
- When rolling the mat, always roll with cork side out.
- Wipe the cork surface gently with a damp cloth or towel to clean.
- For a deeper clean, use gentle soap (no harsh cleaning agents) and water to prevent body oil build up. Again, leave the mat cork side up to dry.
- Do not clean the mat in the washing machine.
- Keep mat away from prolonged exposure to sunlight.
Giving Back
Carbon Neutral
We will offset any emissions resulting from shipping this mat to you by funding the Jari Pará REDD+ Avoided Unplanned Deforestation project in the Amazon. Learn more here.